As winter approaches, one problem many individuals are bound to face is dressing warmly yet maintaining a stylish look. It might often seem excessive to have a summer and winter closet simultaneously, although it is the most sensible way to stay stylish and comfortable during both seasons. Some of us even wish we could transition any of our favorite clothes between the seasons. But, unfortunately, that is not always possible.
Every winter, it's essential to add something new to your wardrobe to freshen up and ensure your style is up to date. This year, particularly, it is crucial to approach winter in the most stylish way – after all, our last one was spent indoors! Luckily for you, we have got you covered with the best ideas for dressing and accessories for your wardrobe during the winter period.
The Perfect Leather Bag
Leather is a naturally tough and durable material, making these bags a perfect option for the unfriendly winter climate! For something trendy, try shopping for a leather woven tote bag via sites like Mirta and have a bit of Italian style delivered directly to you. If you live in an area where it rains or snows a lot in the winter, you are going to want the leather material. Not only practical, they provide a casual and classy look while offering various utility purposes.
Pair of Heavy Denim Jeans
If you are thinking of keeping warm while maintaining a stylish look during the winter, you may want to consider getting heavy denim jeans. The heavier and thicker the denim fabric, the stiffer the material, making them an excellent choice for insulation during the cold winter months. Additionally, heavy denim jeans offer greater water resistance and hold off snow for much longer than their cotton counterparts.
A Knit Dress
Another great option to keep warm and stylish during this coming winter is a knit dress. Knit dresses are all about being comfortable and cozy, while keeping you on trend. Additionally, they are incredibly versatile – meaning you can wear them with anything, from sneakers, heels to boots! Generally, knits are comfortable fabrics due to their loop structure, which contributes to their elasticity (aka you can have big meals and stay comfy). They adapt to the body's movement and shape, making them oh so flattering.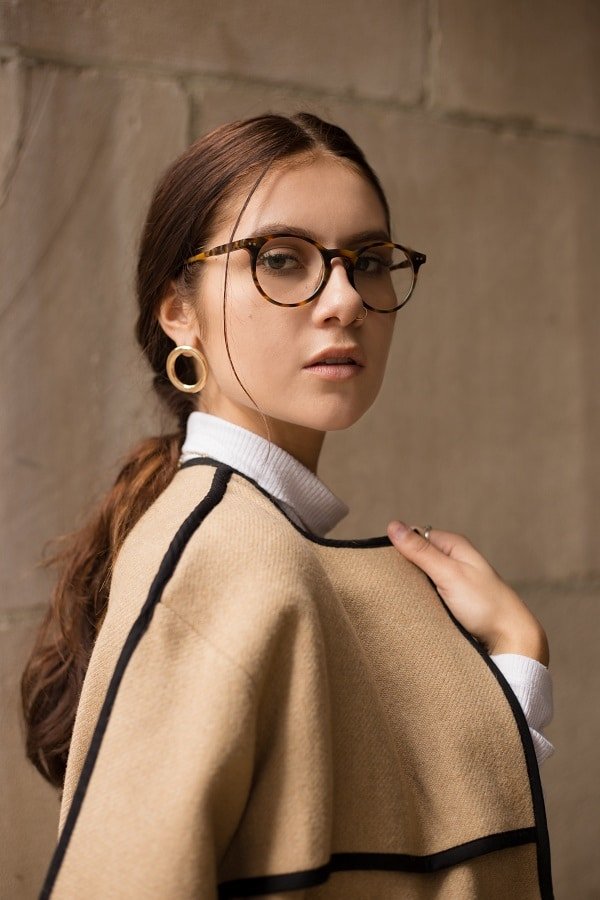 Teeny Tiny Cropped Cardigans
Tiny cropped cardigans are another great option to stay stylish during the winter months. Some people may feel a cropped cardigan might not be an excellent dressing choice during a cold, snowy day. However, there are various innovative ideas to rock them without having to worry about the cold.For instance, you can wear your tiny cropped cardigan with a high-waist pair of pants or layer up with a women's leather jacket for a sexy evening look.
A Responsible Coat
No one can comfortably say they are ready for the winter without adding a coat to their wardrobe. A responsible coat gives you an added advantage to get through those freezing nights, cool evenings and crisp mornings. Why responsible? We mean sustainable, try searching for pieces made of recycled fabrics.
Platform Sky-high Boots
Platform sky-high boots are a perfect footwear option to ensure comfort and to remain stylish during the winter months. With their slip-proof lug soles and shearling lining, these boots are both stylish and practical. The elevation also helps protect your feet from the water on the streets.
With all the new designs of winter clothes and accessories in the market, it's almost like designers want us to let loose and have fun dressing ourselves again! If you spent your last winter behind closed doors, this might be your' steeping out' occasion. Therefore, make sure you get only the best clothes and accessories for this year's winter season.