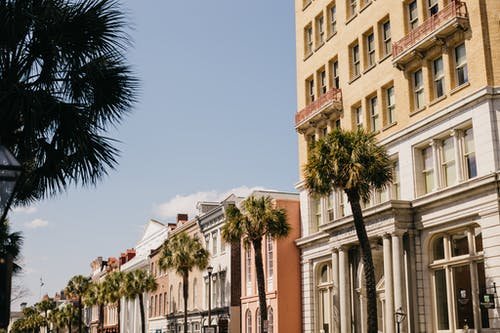 Summer is the best time to pack up the minivan and explore eastern American roads. A road trip is a form of vacation that is stamped in the mind of Americans. When you plan your next family trip, do not underrate the beauty of the East Coast. It is a destination to observe the incredible range of cultural and historical differences, a variety of the first states with different cuisine, traditions, and national background, and relaxing beach breaks along the Atlantic ocean. Tourists can find stunning routes for active outdoor and historical vacations from Florida to Maine. So, write a list of necessities, pack a bag, pick a podcast, charge up, and hit the road for adventures.
Beautiful New England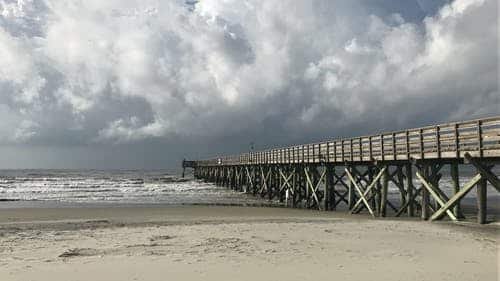 There is no more picturesque and atmospheric place than visiting the New England Coast in summer vacation. This region consists of six beautiful states: Rhode Island, Connecticut, Vermont, New Hampshire, Massachusetts, and Maine. New England is home to thriving cities, small mysterious towns, fantastic hiking trails, and shoreline views. After choosing the suitable van at Rental24h.com, start your journey from the state of Maine.
Maine's Acadia National Park is a wonderful area for outdoor activities, including bking, hiking, and swimming. To enjoy this trip to the fullest, stay at Bar Harbor near the park, which offers new tastes to foodies and the small-town charm for everyone else. Main Street offers quaint cafes and delicious restaurants. You can have a promenade along the Shore Path starting from the Town Pier. Park your rental minivan and visit Agamont Park with its sparkling Frenchman Bay.
Make the next stop in Stowe, Vermont. This town is more popular in winter for incredible skiing opportunities, but it is captivating in all seasons. Observe the cascades of Moss Glen Falls, rolling hills, and beautiful nature that surrounds this place.
Choose New Hampshire's White Mountains National Forest as the next road adventure. It is a place for outdoor activities, but if you prefer more civilized vacation, climb aboard the Mount Washington Cog Railway, or use the aerial tramway to get to Cannon Mountain. If you're feeling adventurous, explore the mountains on horseback.
Your trip will not be complete without a visit to Boston. It is better to explore all city sights by walking, so start from Freedom Trail to observe all historical places in one route. Quincy Market, Boston Tea Party Ships & Museum, and a ghost walk deserve visiting for history lovers.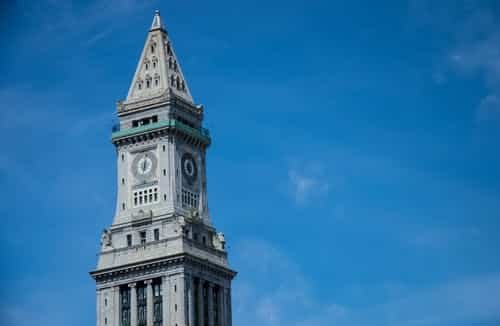 The state of Rhode Island provides many places to test your minivan rental in the USA. This state does not have large vibrating cities, but Providence and Newport have lots to offer for travelers. From the culture and foodie junkies of Providence, to the stunning seaside vibe of Newport, Rhode Island is a place you should not omit in the road plan. Famous Newport mansions were built to become summer houses for New York's high society. You can take a tour across famous mansions and feel the atmosphere of rumors and gossip.
Complete your New England journey with a visit to Mystic, Connecticut. This beautiful town fronts the Atlantics with its impressive Mystic Seaport Museum and Mystic Aquarium. Mystic combines maritime traditions created by centuries and different nations who created this town.
From Raleigh, NC, to Savannah, GA
If you want to feel the southern charm there is no better route than renting a minivan and visiting this route. From inland Raleigh, along the Southeastern coast and finally landing in lazy Savannah, this journey is full of kitschy stops and Southern charm.
Raleigh, NC. You could spend the whole vacation in this charming city on its own, but it is a good starting point for the stunning southern trip as well. First of all, it is a city for foodies, with its various food courts and delicious restaurants that are must-have to enjoy. Live music accomplishes most of them, creating an unforgettable dining atmosphere.
After Raleigh, move to Myrtle Beach, a classical place for a comfortable family rest with seafood restaurants, kids attractions, arcades, and many other activities. The Myrtle Beach Boardwalk is a wooden street over a mile along the Atlantics. Kids will love Rypley's attractions with the Myrtle Beach Sky Wheel. Visit Brookgreen Gardens to explore the salt marshes where there are not so many people, if you prefer avoiding crowds.
Charleston was built in 1670, and many people come here for historical sights like John Rutledge House Inn, 1763. But most of all Charleston is famous for modern extraordinary restaurants and cocktail bars. The dinner places like Darling Oyster Bar attracts people from the whole country. When food is combined with Victorian architecture of the East Coast it creates a stunning southern charm.
Moving from Charleston, make a stop in Beaufort, which was built in 1711. This town is worth visiting to understand the history of slavery in Penn Center and Reconstruction Era National Historic Park. Beaufort is also well-known for the movies filmed there: Forrest Gump and The Big Chill.
The next stop is Savannah, the southern city of 1733 with an unexpected Gothic charm. It has enchanted writers as John Berendt and Flannery O'Connor by moss-covered oak trees and iron gates around the city. You may wander the streets, or explore the Bonaventure Cemetery and the Mercer Williams House. The city's former bus stop is an art deco style, now is a famous place where you can enjoy creole dishes like quail over grits cake from James Beard Award. If you take your rental minivan to Tybee Island, you will enjoy the tallest lighthouse in Georgia and five miles of tidal beaches.