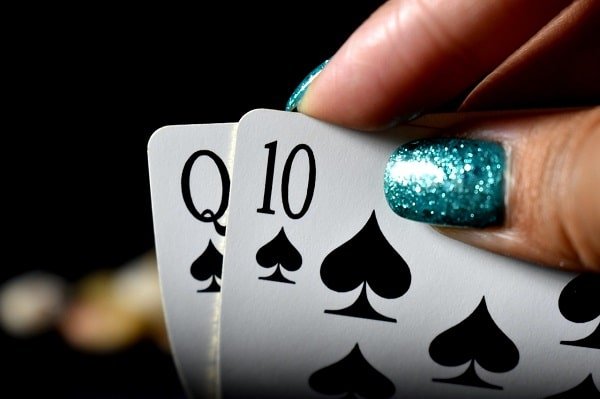 Quickly emerging as one of the most popular variants of Texas Hold'em to play at an online casino, Ultimate Texas Hold'em is a card game that is blowing up the scene at the moment.
For those who have experienced a game and played it, It is quite obvious why it has become such a popular choice for many around the world, as it ensures skill and intensity are blending together as it is a fast-paced game that can provide some rather interesting results when it is played.
Those that are yet to play the game should continue to read this article further, as it will highlight and detail why the variant has become as popular as it has and why so many are already playing this game wherever it is possible to do so.
What makes Ultimate Texas Hold'em different to regular Texas Hold'em?
It has to be said that Ultimate Texas Hold'em and regular Texas Hold'em share many of the same rules, thus immediately making the popular variant rather easy to play. However, the biggest difference that can immediately be seen is in the way the game is played.
Instead of playing against a number of different players sitting around a table in a traditional game, Ultimate Texas Hold'em is played exclusively against the dealer instead. Additionally, the way the table is laid out is akin to a game of blackjack, rather than a typical poker table. In order to win, the same rules apply, with bettors required to have the strongest poker hand possible.
Another notable difference that is available in this game is that several players are able to play against the dealer at the same time, as well. There are three betting areas marked 'Trips', 'Ante', 'Blind', and 'Play' in front of each player, which directly affects the Ultimate Texas Holdem payouts provided.
How do the payouts work?
The payouts that are provided when playing Ultimate Texas Hold'em will largely depend on the strength of the hand acquired, as well as the type of bet that has been placed. The better the hand, the bigger the reward will be when a 'Blind' bet has been placed.
Those that place 'Ante' and 'Play' bets will always be rewarded with a payout that consists of 1:1, whilst 'Trips' will see a bet be won by the value of your hand, regardless of whether the round has been won or not.
What are the best poker hands?
As mentioned, the standard strength of poker hands that can be acquired within the regular version of Texas Hold'em is applicable within Ultimate Texas Hold'em, thus making it easy for bettors who have experience of playing the classic poker game to remember how strong each hand is.
A quick rundown of the strength of hand and the payout possible is as follows:
Royal Flush 500 to 1
Straight Flush 50 to 1
Four of a Kind 10 to 1
Full House 3 to 1
Flush 3 to 2
Straight 1 to 1
What is the best strategy to play Ultimate Texas Hold'em with?
It should be pretty clear that with the way the game is played, a different betting strategy needs to be applied to Ultimate Texas Hold'em compared to a game of the traditional variant. Furthermore, there is no bluff element required, so it is worth forgetting about this for the time being.
In fact, one of the best betting strategies that can be adopted in this game is to bet four times your 'Ante' when you have good hole cards, with the best payout being possible from a 'Play' bet pre-flop. Additionally, a basic strategy that could be followed would be to not raise the bet on a pre-flop, either.