If you run a business and one of your employees is retiring, then now is the time to strengthen the relationship between the two of you. This is very important to do as this is an employee who has provided you with years of service and meaningful work. You will want to make sure that you recognize the employee in front of all his colleagues and peers with some sort of a retirement gift or award. This may seem costly but it is really quite good for your business as well. If you properly implement an award-giving ceremony for your retiring employee, you will be able to derive a whole host of benefits as well. Read on to find out more.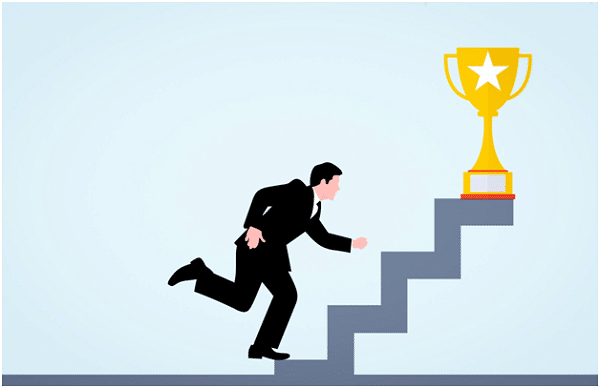 The retiring employee will leave you on a very high note
They may not be working for you or your business anymore, but if they leave on a positive note, they can be the source of excellent referrals for high-quality candidates. When you employ a word-of-mouth approach to hiring, it can really save your business a lot of time and money with regard to recruitment in general. This is because these employees have been referred by people you trust, your former employees.
You need to understand that workers gifts can act as a strong motivation to your workforce. They will show to the workers, that as a business, you care for them. This is not the same as paying them a monthly salary. You are doing that for the work that they are doing. However, going above and beyond in the form of workers gifts will create a strong bond between the management and the employees of the organization. This will help improve productivity, increase retention rates and create an overall positive climate of working in the office.
Improve your overall business environment
Award ceremonies, in general, improve the overall business sentiment of your organization. When you present someone with a retirement award, it shows that you actually value the hard work and loyalty your employees put in for you. It will also help establish a reputation for your company that it is one that is caring towards its employees. All of these things are a surefire way to improve the overall morale of your team.
So, having read the last two paragraphs, it should be fairly clear that giving retiring employees awards is very good for business. In order to make the most out of this opportunity, make sure that you follow the suggestions listed below with regard to the type of award to be presented.
Custom Trophy at an Official Event
This will totally depend on how exactly the retiree likes to be recognized, but throwing an event specially catered to showing appreciation for the retiring employee can go a long way in showing appreciation for the employee. There may be employees who do not particularly enjoy or care for large gatherings. For these people, you can try gathering a small team with the retiree's manager to show thanks for the employee.
Another thing you could do is to host a special team lunch or maybe even a party after-hours and present the retiree with a special award or gift that will be in line with their personality. If, on the other hand, you are hosting a full company-wide event and recognizing your employee there, it will be the perfect opportunity to showcase how much you value loyalty and hard work. You can even try attaching a relevant quote on the award itself that will reflect how much you value the work and effort put in by the retiring employee.
Employee Scrapbooks
A great way to create a golden bond between you and your retiring employee is to give them a scrapbook that will contain many memories of their time working for you. You can get team photos, client testimonials, or maybe even images of certain projects they worked on. If the person in question has been with you for a long time, you will most likely have a lot of inspiration that you can pull from.
You can make the scrapbook a lot more special and meaningful by having coworkers sign it. They can even put in personalized messages for the retiree. This can be a small but extremely classy touch to part ways with someone who has invested a massive part of their life in your business.
Team Video
Another really classy and wholesome way to part ways with your retiring employees is to make a special team video dedicated to them. You can get the people closest to the retiring employee to say something special and meaningful in video format. Videos are a lot nicer touch than just written down messages. This is because the individual personalities of the different team members can really shine through in the video.
After the video has been recorded, you can have it played at a special team event. It can also be really cool if the video is shared on social media platforms the business is active in. Make sure that you include your company logo within the video. This will ensure that people get to know how much you care about your employees and also, how much you value the culture of your workplace.
Retirement is the last stage of a person's career and it is one of the most important parts of most people's lives as well. It is absolutely mandatory that you show appreciation for retiring employees. It will not only create a great bond between you and your employee but it will also be excellent PR for your company.