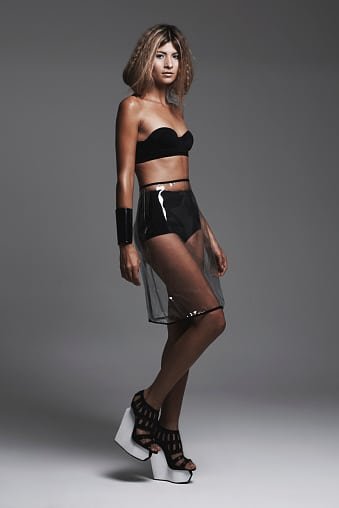 The process of purchasing lingerie may sound simple, but things can get very overwhelming if you are presented with thousands of options. Buying sexy underwear requires plenty of consideration if you want to avoid ending up with the wrong size or style. You might end up showing unflattering flabs in your tight-fitting clothes.
If you plan to look and feel sexy in your underwear, you need to learn how to buy these pairs in the first place. Here is a full-proof shopping guide to get the most sensual-looking undergarments in stores today.
Tip #1: Know Your Exact Measurement 
Before purchasing your ideal sexy undergarments online or in stores, you must have an idea about your body's exact size. It includes determining your bra size, the measurement of your waist, and the exact size of your hips.
Proper sizing will ensure that everything in your wardrobe fits, including your underwear. Fortunately, you do not have to go through challenging lengths to find your exact size. You only need to take a measuring tape and wrap it around the smallest area of your waist to determine your waist size. Then stand straight with your feet at least six inches apart to measure the widest area of your hips for your hip measurement.
To measure your bra size at home, you need to measure your band and bust sizes to determine your cup sizes. All these measurements will help you figure out the most appropriate lingerie that will make you feel sexier in any outfit.
Tip #2: Check Out Different Sexy Lingerie Styles 
There are various styles of sexy underwear that you can find in stores today. You only need to find the right style that looks best for your outfit.
Some of the most common sexy lingerie pieces that you can choose today include:
Slips – Also called chemises, are some of the most desired forms of undergarments today. They usually cover your chest, the torso, and the upper portion of your thighs. Like other types of underwear, the slips can be very versatile. You may put it on under a tight, sleek dress or wear it as a nightgown. You may even wear it for a night out by covering it with a cardigan or a tailored coat, or put it on top of a t-shirt for a sexy but more relaxed look.
Bodysuit – If you want to veer away from the usual bra and panty pair, you can put on a one-piece bodysuit for a sexier look. This piece of lingerie can also offer more coverage and support for ultimate comfort. In addition, it can strategically hug all your curves and hide unwanted flabs. Aside from wearing it as an undergarment, you may also put it under any bottoms for a more seductive attire.
Suspender Belts and Garters – Lingerie garter suspenders and belts are usually worn together. They are designed to put together thigh high stockings and accentuate the hips and waist.
Cupless Bras – More popularly known as bondage bras or open front bras, these lingerie pieces are designed to provide lift without too much coverage. This type of sexy lingerie is not meant for the modest.
Tip #3: Invest in Quality Pieces 
If you want to ensure that your underwear will stand the test of time, you must always purchase items with the best qualities. In addition, you must inspect the pieces properly by checking their stitches, materials, and craftsmanship before making the purchase.
If you cannot have a close look at the items because you plan to buy online, you need to check out reputable online shops that have excellent customer service to ensure that you will get the best undergarments with every purchase.
Buying sexy undergarments does not have to be a challenge. As long as you feel comfortable, sexy, and confident with the items you want to buy, you can instantly feel more sensual and seductive at all times.
Author bio: Sylvia James is a copywriter and content strategist. She helps businesses stop playing around with content marketing and start seeing the tangible ROI. She loves writing as much as she loves the cake.