While gaming fanatics may ponder about the wonders of a present or futuristic themed title, sometimes you just can't beat the classics, which is especially true for these titles that are firmly set during a major historical period/moment that have since become staples in the gaming industry amongst fans.
If you're not a fan of listening into long and dwelled out history lectures, then these titles may reignite your interest in some of the most historical periods that have since defied generations.
Playing such historically themed titles can allow you to live out numerous childhood fantasies as well as gaining a greater knowledge on the major ongoings throughout such a period of time.
These are the very best titles that are based solely on major historical events:
Assassins Creed series (2007 onwards):
While fans may question whether the series remains as charming and unanimously beloved as it once was, Ubisoft's long withstanding Assassins Creed franchise is arguably the most recognisable and successful of all titles based on historical events.
The series has seen numerous titles set across history which has ranged from Ancient Egypt to Victoria London with a number of other fabled events also housed in between.
Arguably the best Assassins Creed titles include the Ezio saga during Renaissance Italy which featured some of gaming's most maps and story moments (as well as a legendary soundtrack to boot) and the 2014 release of Black Flag which features Edward Kenway's swashbuckling adventure throughout the Caribbean during the late 1700s.
The series has since changed its gameplay style and flow many times as it seems to now be veering towards an RPG element during its most recent release of Assassins Creed Valhalla.
While EA and Dice's renowned first-person shooter series Battlefield has seen better days, following on from disappointing releases of Battlefield 5 and the glitch fest that is Battlefield 2042, its lastfavourable rendition remains the World War I themed title Battlefield 1.
The multiplayer mode offered here is stupendous as it featured the highly impressive Operations mode that allows players to take to the battlefield across numerous maps and push through enemy sectors with none stop action.
Battlefield's huge player base and high action-oriented gameplay made the World War I setting one of the greatest historical periods that have since been reincarnated into games.
Hopefully EA can replicate this magnificent title into their next Battlefield release and get this beloved series back on track.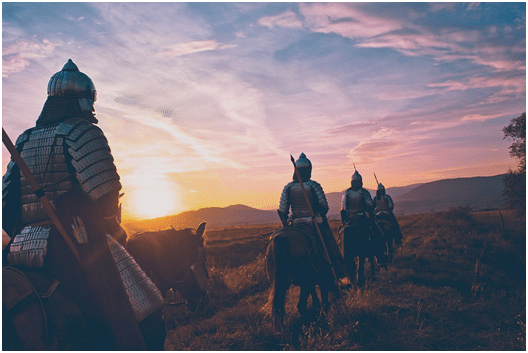 Players who partake in various casinogames can now be treated to numerous online slot titles that are now more often themed around crucial historical events.
Players can now head to one of many online slot sites available andenjoy an array of slot games with a unique theme and blend of history to help keep all gamers entertained and in keeping with the latest casino additions.
The latest casino games that feature a historical theme have allowed more eager players to partake in online casino outings with the greater thrill of gambling gaming titles. One of the most popular historical themed slot games is Viking Age where players are submerged into the Viking era. The symbols on the reels including Viking hero's and Viking tools such as ship, axe and treasure.
Brothers in Arms: Road to Hill 30 (2005):
For any fans looking to playthrough an extremely emotional yet moving war story, none come much better than this phenomenal classic by Ubisoft Entertainment.
Follow the magnificent story of Sergeant Matt Baker (voiced by the legendary Troy Baker) and the 502nd Parachute Infantry Regiment of the 101 Airborne Division as you fight through waves of enemies in a truly gripping title.
The game does a tremendous job of showcasing the team's chemistry and understanding of one another during this impressive depiction of Normandy, France during the latter years of the Second World War.
It's a title that deserves a remaster in its own right and remains arguably the greatest World War game that has ever been released with a tremendous amount of respect and historical depiction towards such a horrific period of history.
While the initial success of this title has since spanned into the various Brothers in Arms series releases, the first depiction of the Second World War remains the best that the franchise has to offer.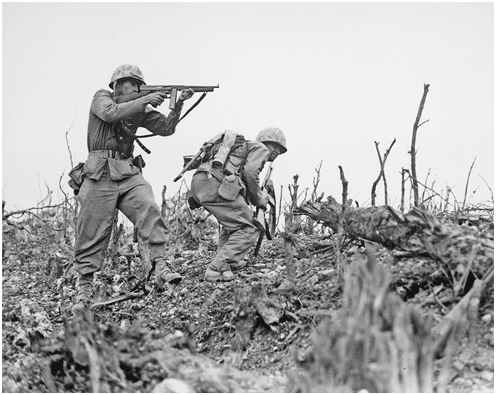 Red Dead Redemption 1 & 2 (2010/2019):
While these magnificent titles from the prestigious Rockstar developers may not be solely based on any specific event during history, it is without a doubt the best depiction of the Wild West's fruition and the technological advancements during the offset of the 20th century.
Both Red Dead games have an incredible array of characters and an overall map that is bursting with side missions, mini events and unique locations that will have players hooked for hours on end.
The main characters Arthur Morgan and later John Marston are also among the most beloved protagonists to have ever featured across any gaming title.
Rockstar remains as one of the most widely respected and highly favourable developers that are currently in operation with numerous great titles including the Grand Theft Auto series and LA Noire.
Yet their two major Red Dead Redemption titles are among the greatest games to have ever been produced with an emotional story and an outstanding depiction of the American frontier during the final years of the outlaw gang'sreign of dominance.
Robbing trains and coaches is certainly enjoyable but becoming further acquainted and endearing towards the major characters is certainly a feeling that most games often struggle to replicate.